Jagwa Music to Play Beirut and Beyond Festival
11-11-2013
Just confirmed:
Jagwa Music will play at Beirut and Beyond Festival in Lebanon on December 6.
For more information ››
Kithara CD Release and Autumn Tour
06-11-2012
"Rajab Suleiman and Kithara – Chungu" is the title of the latest release in the Zanzibara series (Colume 8) to be released by
Buda Musique
later this month. The group will be on a short European tour in November/December and play concerts in France and Netherlands.
For dates see ››
Zanzibara Volume 7 : Sikinde vs Ndekule
17-06-2012
"Sikinde vs Ndekule—A Battle of Bands in Dar es Salaam 1984-1987" is the title of the upcoming Volume 7 in the Zanzibara Series (released by
Buda Musique
). A fierce exchange of songs and words ensued when some of Mlimani Park Orchestra's (Sikinde) major musicians went to join the rival International Orchestra Safari Sound (Ndekule) in 1985. It was the golden age of Tanzania's
muziki wa dansi
and the whole nation followed the latest news from these bands as these songs were first performed in the city's dance hall circuit before being recorded for wider distribution by Radio Tanzania …
read more ››


Jagwa Music : Tour Dates Summer 2013
10-06-2013
Noise masters Jagwa Music will take their Dar es Salaam street vibe to summer festival stages throughout Europe in July. Major stops include Fundaçao Gulbenkian (Lisboa,PT), Fusion Festival (Lärz, DE), Copenhagen Jazz Festival (DK), Skankaloss (Gagnef, DE), Paleo Festival (Nyon, CH), Womad (Charlton Park, UK), Sfinks (Boechout, BE), Zomerparkfeest (Venlo, NL). More information
touring ››
Kithara : Autumn Tour
26-03-2013
Kithara – The Stars of Culture Musical Club will tour Europe in autumn. Already confirmed is a show at Institut du Monde Arabe in Paris on November 30, 2013. Young up-and-coming singer Saada Nassor just joined the group, and was also present when the group recorded songs for their upcoming first international CD release earlier this month. A short edit of Saada's song "Chungu" is featured in the sidebar.
touring ››
Jagwa Music – From the Streets of Dar es Salaam …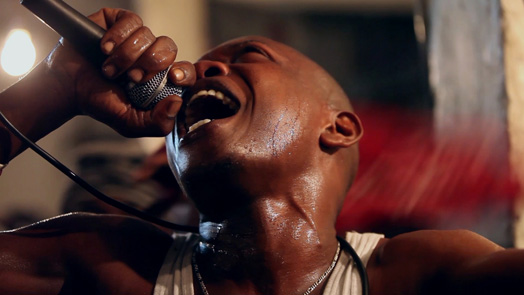 A HARD-HITTING PARTY: JAGWA MUSIC IS COMPLETELY OUT OF CATEGORY
A wildly syncopated rhythm section in sickly exorbitant high-speed interaction with a cheap Casio-keyboard spitting harmonic Esperanto. And a lead singer with the charm of a young Michael Jackson flanked by two absolutely out of hand/unruly dancers, just as dirty/bawdy and funny as acrobatic. Rarely has Cosmopol driven the energy level that high and merry.
[Ralf Christensen, Information, July 4, 2011, p. 15]